By Barbara Stripling, originally published in the Jan/Feb 2021 issue of Equity & Access
The shield protecting the First Amendment rights of young people has been splintered, if not broken, by the very real inequities in our society and our schools.  Those inequities have been both spotlighted and intensified by the increasing dependence on digital access to information and learning opportunities during the pandemic.  The challenge to equity and access has been clarified.  Warriors on the local and national level are meeting the challenge by taking action to strengthen their commitment to the First Amendment rights of every young person.
Inequities in access to learning must be addressed simultaneously on all levels.  Locally, individual needs and aspirations can be prioritized to frame the community response.  Local efforts, though, must be supported by national initiatives that provide a broader framework of policy, research, litigation, coalition-building, and public advocacy.  Because of my own experience as a school librarian and library administrator/educator and as president of the Freedom to Read Foundation, I can offer some insight into both local and national efforts to reduce inequities and ensure the First Amendment rights of our young people.
The role of school librarians as defenders of the First Amendment is often misunderstood.  Certainly, school librarians provide physical and digital access to diverse resources and courageously stand up to censorship threats.  More importantly, however, is their responsibility to teach the skills of intellectual access and, at the same time, to empower young people to use their voices to impact the world.
On the national front, the Freedom to Read Foundation (FTRF) is a nonprofit legal and educational organization that was established in 1969 to promote and defend First Amendment rights and support libraries as institutions through which those rights are realized.  FTRF is separate from, but affiliated with, the American Library Association.
Inequities in Physical Access
Physical access to information has been re-defined, of course, to include both hands-on and digital access to resources, programming, and learning opportunities.  The pandemic uncovered the extensiveness of the digital-access gap, particularly in low socio-economic, urban, and rural areas as well as tribal communities.  School systems struggle to deliver computers, wi-fi connections, and other technology tools to those in need, even while recognizing gaps in broadband coverage and the inability of many families to pay for wi-fi service.  Educators struggle to re-envision teaching and learning for delivery via online platforms and to find effective digital resources to replace the traditional textbooks used in the classroom.  Students and their families struggle to learn how to use new technologies and online platforms.
Across the country, classroom teachers and students have been overwhelmed by the volume of online, but not always authoritative, information.  Misinformation, biased opinions, viral theories, and incendiary tweets have permeated the social media environment.  School librarians have responded by carefully selecting, organizing, and providing access to high-quality digital resources (including e-books, databases, online primary sources, apps, and engaging software) that both align to the school's curriculum and feature diverse identities, backgrounds, and points of view so that students can see themselves (mirror) and other, very different lives (window).
School librarians have extended the scope of digital access to resources by specifically targeting the needs of their students and families and strengthening connections to community opportunities.  They have prepared short, how-to videos for students and families on tech tips and resource use; advocated for teens to get academic credit for part-time work, a family responsibility they assumed when parents/caregivers lost jobs; and collaborated with community agencies to increase students' access to resources and programming, including public and academic libraries, community centers, after-school programs, cable and telephone companies, and cultural centers like museums and zoos.
Inequities in Intellectual Access
School librarians form a first line of defense in ensuring that students develop the skills implicit in the First Amendment.  They teach the skills and strategies necessary for students to exercise their right to read and speak – the skills of information fluency, literacy, inquiry, social responsibility, and digital citizenship – so that all students learn to find, evaluate, make sense of, and use information to build knowledge and share that knowledge with others.  Librarians enable students to benefit from freedom of the press by teaching them to analyze, evaluate, assess point of view, and interpret online information published by journalists, citizen journalists, everyday bloggers, and unfiltered tweeters.
Librarians are also leading their schools in designing learning environments that enable students to have voice and choice in how they acquire knowledge and in how they create, produce, and communicate their understanding.  With instruction and guidance from librarians, students are learning to create videos, post online op-eds, participate in digital makerspaces, code, and express their ideas and opinions with confidence.
One pandemic-related barrier to intellectual access has the potential to further marginalize some learners and increase inequities in learning success – the increased need for social and emotional skills and attitudes.  Families and young people living in poverty have been inequitably affected by the loss of jobs, potential exposure to the virus (e.g., parents have jobs that cannot be done from home), stresses of home schooling, and lack of academic support.  School librarians have integrated the teaching of social and emotional skills into curriculum units (for example, talking with young learners about self-identity when reading a story or teaching empathy as a part of a social studies unit), reached out to young people and families with self-care resources, and provided opportunities for students to participate in online chats and book clubs.
Inequities in Access to Content
Many of the challenges to intellectual freedom and the First Amendment stem from restrictions based on content.  Materials at all grade levels may be censored based on race, ethnicity, religion, gender identity, language, and sexuality.  Certainly, school librarians counter the restriction of information by actively seeking diverse resources, establishing clear policies of collection development and the process for challenging materials, and standing up to any attempts to censor appropriate materials based solely on content.
Although school librarians form a local line of defense, addressing inequities in access to content requires a national network of support.  The Freedom to Read Foundation has taken a leadership role in this national fight for the equitable application of First Amendment rights by monitoring and defending against challenges that have arisen through laws and litigation, governmental decision making, or restrictive policies.
Legal, Legislative, and Policy Actions
The FTRF works in coalition with a number of First Amendment and civil liberties organizations.  Through these coalitions, FTRF joins amicus briefs, sends official letters to decision makers, and sometimes participates in litigation defending free speech, civil liberties, and privacy rights.  Currently, the FTRF has sent an amicus letter to a school board in a California district that mandated the removal of certain books from the curriculum (e.g., Roll of Thunder, Hear My Cry) before the challenge to those books had been reviewed according to the district's own policy.  FTRF is also monitoring a lawsuit by two parents in North Carolina who are seeking to ban a book, The Poet X by Elizabeth Acevedo, because it promotes "an alternative path to liberation and meaning [in life]" that conflicts with their personal Christian beliefs.
Ethnic studies courses and materials are often targeted by legislators and the public.  For example, in 2010, Arizona banned ethnic studies courses in the state's public schools, specifically targeting a popular ethnic studies course in a Tucson high school about the Latino culture.  The FTRF actively supported litigation to overturn this law.  After ten years of litigation, the court ruled (in August 2017) that this law was unconstitutional because it was enacted and enforced with racist intent.
Advocacy and Education Actions
Support by the Freedom to Read Foundation for intellectual freedom, equity, and access extends beyond legal and policy battles.  Each year, the FTRF investigates critical developing issues and provides webinars, conference programming, and educational materials to foster awareness and discussion.  Two issues being investigated this year have implications for the PK-12 school environment:  the social justice implications of limited or non-existent broadband access and the role of librarianship in promoting intellectual freedom and social justice.
Perhaps the most exciting current initiative of the Freedom to Read Foundation is the formation of a task force to probe the intersection of intellectual freedom and social justice.  The task force will engage in deliberative dialogue and make decisions about the actions the FTRF will pursue, some of which may specifically address inequities encountered by young people in their personal and academic lives.  Actions that may be considered by the task force include supporting an increasing emphasis on diversity and social justice in a number of areas: library collections and programming; publishing; new book themes and authors; and the curriculum materials used in PreK-16 classrooms.
Achieving educational equity for every young person in America requires a broad coalition of individuals and organizations to maintain continual diligence and commitment. School librarians must take a leadership role in ensuring that all young people have equitable physical and intellectual access to diverse content, the right to receive and read that content, and the self-confidence and determination to exercise their right to speak.  The Freedom to Read Foundation must support and amplify local efforts through sustained national monitoring, litigation, and public education and advocacy actions.
---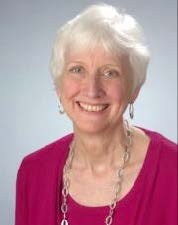 Barbara Stripling has had a long career in the library profession as a school librarian, school library administrator, and library educator. Stripling has served the profession as president of the American Association of School Librarians (1986-1987), the New York Library Association (2016-2017), and the American Library Association (2013-2014). She is currently president of the Freedom to Read Foundation.
The American Consortium for Equity in Education, publisher of the "Equity & Access" journal, celebrates and connects the educators, associations, community partners and industry leaders who are working to solve problems and create a more equitable environment for historically underserved pre K-12 students throughout the United States.