By Sarah K. Blodgett, Troy V. Mariage, James Griffin and Ian M. Clemente
Every year, students begin the exciting process of learning how to read. Unfortunately, for many kids, this journey is riddled with anxiety and feelings of failure due to their struggles with grasping the ever-important skill, one that is critical for their academic success. Sarah had such a child and through her journey over the past 19 years, she has managed to offer life-changing support for not only her own child, but also countless others.
You see, learning to read is not a natural process; and for kids to become proficient at it, they need some form of systematic code-based instruction. In 2002, Sarah learned about the significance of a systematic program that attuned kids to critical patterns in English known as rimes (i.e., a linguistic term that refers to the vowel going to the end of the syllable, such as -ight in light or -ank in bank). This program was recommended to her by Dr. Miriam Cherkes-Julkowski, a highly regarded educational consultant and diagnostician; and when Sarah used it with her son, she was amazed. The program was not only simple to use, but also very concrete and able to make her child feel good about reading. He finally found a tool to unlock words, and as a result, he began to recognize the pieces of the puzzle – ultimately becoming a solid fourth-grade reader.
However, Sarah discovered there was one final hurdle he needed to overcome.  Specifically, she discovered that fluency was elusive to him when it came to higher-level texts. In turn, she realized that while structured literacy programs are the key to success for kids, in many cases, students still need some form of assistance to continue to progress through the later grades. In other words, we can get kids to that fourth-grade reading level, but a good portion of them do not fully progress on their own independently – an issue even for kids who didn't struggle in early grades. And notably, fourth grade is when a lot of kids start tuning out of school.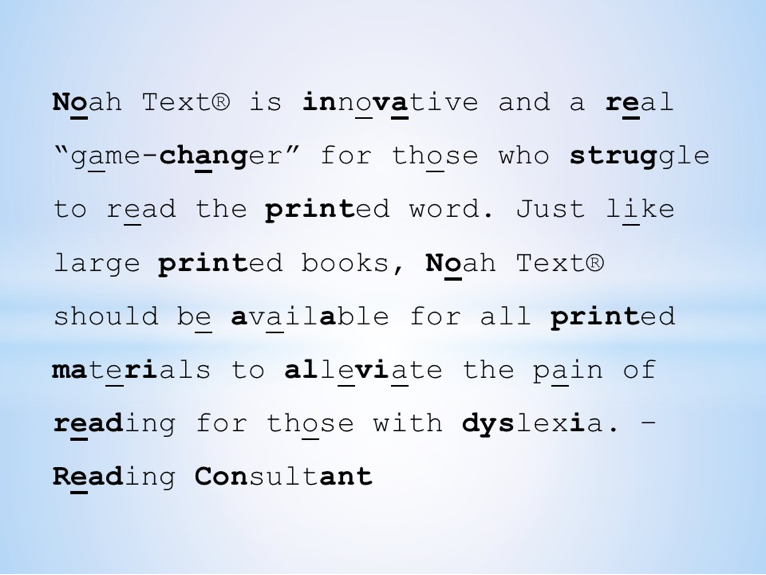 Upon examination, Sarah discovered that dysfluency is a common problem when it comes to higher-level reading. Generally, it looks like this…you're reading along, and after every 10-20 words or so, you slow down as you come across a word you don't recognize. Thus, you must break the word down into its recognizable parts, decode, and move on. If this disjointed type of reading continues every 10-20 words, it can affect reading comprehension, enjoyment, and overall confidence. This is dysfluency! And no wonder students tune out; it's self-defeating.
This is when Sarah had her "aha" moment! Because Sarah was attuned to critical word patterns through working with rimes and syllables, she went into her son's higher-level books and used a pencil to highlight patterns in words she knew her son would struggle with – essentially developing a reading scaffold that enabled him to read fluently, enjoy higher-level reading, and progress independently. In other words, she embedded structured literacy into the text itself! As a result, the idea behind Noah Text® was born. She continued to consult with Dr. Cherkes-Julkowski, and along with her endorsement, went on to develop Noah Text® with the research she gathered over the ensuing years. Research that many find quite eye-opening…
The Research Behind Noah Text®
We all know that syllable segmentation, vowel sound instruction, and onset/rime instruction are critical components of structured literacy programs aimed at enhancing phonological awareness and fluency. However, do we recognize the critical need to make our writing system more accessible to readers by making these patterns visible to readers? Keep in mind that writing systems are man-made, and thus, the writing system we inherit is a critical component of how we succeed as a nation. And English, quite frankly, has one of the most complex writing systems in the world.
Here is a breakdown of some key facts about English:
Fifty percent of the English language is of foreign origin, making its writing system extremely complex due to adopting words from all over the world.
In English-speaking countries, the rate of dyslexia is 10-12%. In countries with more predictable writing systems, like Italy, the rate of dyslexia is around 3-4%.
Children in English-speaking countries require 2-3 times more reading instruction time and practice (due to its complexity) than children learning to read in most other languages.
Phonological awareness is rarely an issue in predictable writing systems, as kids are able to self-teach. In such writing systems, patterns pop!
Dyslexia in English is marked by both slow reading speed and problems with accuracy. In contrast, predictable languages are predominantly marked by slow reading speed because decoding is rarely an issue.
Studies correlate developmental dyslexia with reduced sensitivity to patterns and print regularities, thus making it critical for patterns to be visible to readers.
Predictable writing systems have clear vowel identifiers and simpler syllable structures. But in English, complexities with vowel and syllable use exasperate working memory.
[Note: Follow this link to learn more about this research.]
Thus, Noah Text® has evolved into a patent-pending method that simulates predictable writing systems by guiding the reader toward the most critical patterns in English – a supplemental reading scaffold that provides accessibility for ALL individuals, enabling them to learn to read as they read.
Noah Text® Tools and Efficacy
Since 2016, Noah Text® books have been used successfully in schools and reading clinics with both children and adults. In one Educators' Report, Assessment of Noah Text® by Orton Gillingham and Wilson Trained Teachers, Compiled by Rhode Island Tutorial & Educational Services, during and after using Noah Text® in their classrooms, teachers reported that 73.3% of their students showed an increased desire to read, 84.2% showed improvement in reading comprehension, 94.7% showed increased fluency/accuracy, and 84.2% showed increase in stamina/endurance [Note: See Educators' Report of Efficacy for further details.]
Building off these findings, Noah Text® has recently released StrongReader™ Builder, a free tool enabling anyone to convert blocks of text and documents (e.g., worksheets, reading passages, articles) into Noah Text®, in order to differentiate and individualize reading instruction in the classroom or at home. [Note: See app.noahtext.com for further information.]
In addition, since 2019, Noah Text® has been working on a collaborative effort, alongside New Century Education Foundation and researchers at Michigan State University, to develop specialized Noah Text® lessons for New Century's Intelligent Tutoring System, which is incorporated into various institutions and now available for free home use. 
Who Might Benefit from the New Century Noah Text® Lessons?
Dyslexia is the leading type of learning disability in the United States, for it is estimated that between 10-15% of Americans (or 30-45 million people) struggle to read due to having dyslexia. In turn, when examining school aged populations, students with Learning Disabilities make up approximately 37% of all students who have an Individualized Education Program (IEP).  With 7.1 million school aged students formally designated as needing an IEP of some sort, this means that approximately 2.6 million of these students have Learning Disabilities. Students with disabilities continue to be the lowest-achieving subgroup of any group recorded by the National Assessment of Educational Progress (NAEP), the only assessment given to representative groups of all students across the country. In fact, just 10% of fourth grade students and 6% of eighth grade students with disabilities score at or above the "proficient" level of reading.
While we have targeted individuals with reading disabilities (including dyslexia) as the focus of our structured literacy lessons, we have designed Noah Text® lessons to be beneficial for readers of all types and from all backgrounds, including individuals learning English as a second language, adjudicated youth, incarcerated individuals, and typically developing students who may benefit from a more structured reading experience.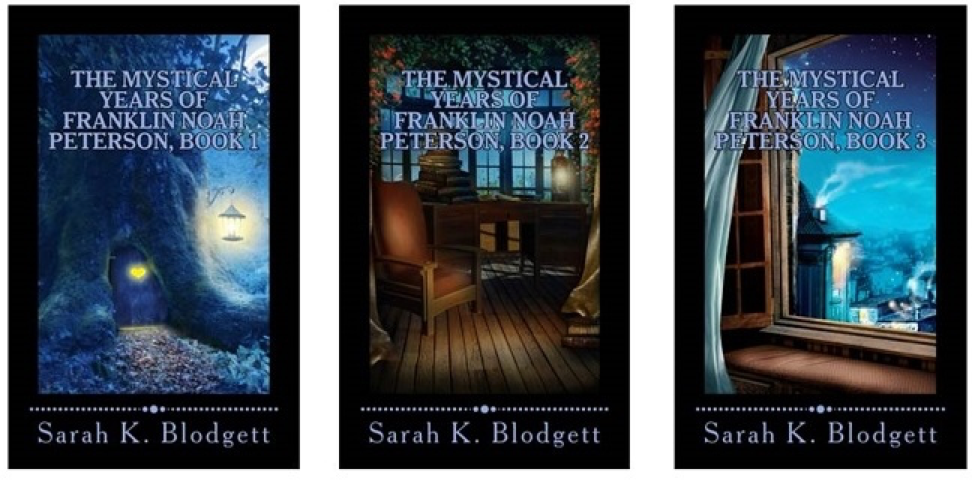 Re-Engaging the Disengaged Learner in The New Century Noah Text® Environment
In our Noah Text® lessons, we have constructed mini-lessons around each chapter of the three-book series, The Mystical Years of Franklin Noah Peterson.  In addition to incorporating a highly engaging story, the chapters have been created in short and more easily digestible chunks, with just 3 to 7 pages per chapter.  This allows students to complete an entire lesson within 30-45 minutes, in a manner that is far less likely to be overwhelming or exhausting for them.
Offering these lessons within a digital format offers individuals, teachers, and families a number of unique affordances, including:
(1) accessibility to the text through numerous supports, including Noah Text, visual images, and audio supports;
(2) portability, with the lessons being available 24/7 an on multiple platforms (via phone, tablet/laptop or computer lab);
(3) privacy, since the stigma of being a struggling reader can cast a long shadow and the computer-adapted instruction allows individuals to be supported in a safe space;
(4) flexibility, since the lessons can be used as a supplemental curriculum, high-quality independent activity, homework, or therapeutic/life skills intervention under the guidance of a trained teacher;
(5) feedback and accountability, with assessment systems built into the software that can provide immediate feedback to the student, teacher, or parent; and
(6) adaptability through the digital software's ability to provide remedial or scaffolded instruction on demand when a student fails to master a concept.
Collectively, these features offer the help students need, when they need it, to master concepts that are initially difficult to access – even in the absence of a teacher, parent, or peer).
Reading Intervention is a Social Justice, Equity, and Inclusion Issue
Currently, 43% of the adult population in the United States reads at an eighth-grade level or below.  Such trends are even more concerning among our adjudicated youth (85% reading at or below a fifth-grade level) and our adult inmates (60%).  Beyond this, large and durable achievement gaps in reading ability for American children when measured across race/ethnicity, SES, English Language Learning status, and disability status continue to exist.  Finally, a recent study by POLITICO found that low adult literacy rates in the United States could be resulting in a loss of $1.4 trillion in gross domestic product or 6.7% potential growth in GDP (Guadiano, 2019).
Thus, improving our nation's literacy levels is a critical strategy for building a more equitable, just, and inclusive society.  Failing to address this crisis will result in the continuation of high illiteracy rates that have been associated with fewer high-income employment opportunities, higher poverty, poorer health outcomes, and higher likelihood of run-ins with the legal system.  Our hope is that by including Noah Text® lessons in the New Century digital environment, we might add one flexible strategy to our arsenal for engaging and re-engaging readers of all types that is low cost, accessible, and effective.
Reference: Guadiano, N. (2019).  New analysis probes the economic cost of illiteracy.  Retrieved from:  https://www.politico.com/newsletters/morning-education/2019/11/14/new-analysis-probes-economic-costs-of-illiteracy-782337
The American Consortium for Equity in Education, publisher of the "Equity & Access" journal, celebrates and connects the educators, associations, community partners and industry leaders who are working to solve problems and create a more equitable environment for historically underserved pre K-12 students throughout the United States.