Val Schreiner from Turnitin interviews UCF instructional designers Roslyn Miller and Amanda Major on practical improvements in course design.
In our constant efforts to improve accessibility to our learning products, I get to meet and work with some of the brightest minds and most dedicated individuals who are setting the standard for accessibility in education. Roslyn Miller and Amanda Major are instructional designers at the University of Central Florida's Center for Distributed Learning. Their work in creating universally accessible course content is a model for programs around the country. I asked them several questions about accessibility from a course design perspective, and what follows are the highlights of that conversation. — Val Schreiner
What does the term "accessibility" mean to you at this moment? Is there a personal or professional reason why this definition is important to you?
Roslyn: As instructional designers of online learning, we think of accessibility as digital content, learning activities, and assessments meeting the needs of all students who have diverse abilities. If we don't think about the diversity of our student population, we may create content or activities that are not accessible to students with vision impairments, hearing impairments, or those who need extra time to complete timed activities. Accessibility is important to online educators because it's important for every online learner. Students who are blind, learning the language, or have dyslexia may use assistive technologies such as screen readers to engage with course content. Screen readers speak digital text, but they can't speak images, so when teachers place images or other graphics in a digital environment, they need to also provide another way for students who are blind to understand that content, such as by providing equivalent text for screen readers to communicate. Another example of accessibility consideration is for students who are deaf. How will these students be able to access audio content, such as recorded lectures? Teachers need to provide transcripts for audio content or captions for videos. One of the most common accessibility considerations is extra time needed on timed assessments for students who are approved for that accommodation through student accessibility services.
Amanda: As instructional designers, we try to anticipate needs. We have students, too, with learning disabilities, like dyslexia, students who have other health impairments, like those with ADHD, and students on the autism spectrum. They typically need time accommodations, as Roslyn mentioned, or assignment options to successfully attain the content. The WCAG Guidelines (2019, W3C) offer comprehensive guidance for creating accessible content that is perceivable, distinguishable, operable, understandable, and robust. As creators of faculty and professional development, too, we strive to create accessible content.
Where do you see a discernable need for improved accessibility in education or in general?
Roslyn: Even though we work hard in professional development to raise awareness of accessibility issues and solutions, it can be challenging when you're building or teaching a course to think of and create multiple means of access for a large, diverse group of students. For example, even though automatic captioning of videos is continually improving, it can be either time-consuming or expensive to caption every video, including editing auto-captions for punctuation and errors in transcription; however, tools like Otter.ai are making that task easier and less costly every day.
What can be even more challenging than creating an accessible course from the beginning is revising an already existing course to provide accessibility that was not built in from the start. Perhaps it has a lot of scanned content in PDFs, or images that a screen reader can't speak, or a lot of videos that have not been captioned.
Even though our technologies and learning management systems are improving every day to make building accessibility into digital learning more efficient, they will be even more helpful as they continue to improve to make providing access for all students a more seamless process.
Amanda: Across higher education and schools alike, teachers and faculty could benefit from awareness of learners' needs and the mechanisms for meeting those needs. Effective communication with the right message is key to broadening awareness. Faculty and teachers tend to readily adopt the idea that all their learners benefit from an accessible course design. This enhances students' satisfaction and learning outcomes, increasing ratings on end-of-course evaluations, and increasing opportunities for promotion and tenure. Most are receptive to this philosophy and ready to adopt new practices.
How do you support or encourage greater accessibility or the awareness of limits to accessibility in education?
Roslyn: We prepare teachers to be aware of accessibility needs, and we teach accessibility practices for creating or revising content. We continue to support awareness and practices for faculty who are teaching online.
We try to anticipate needs by paying attention to data and trends so we can make digital content accessible to our great diversity of students. For example, 19% of college undergraduates report having a disability, so in any given class we are likely to have at least one student who needs some alternative means of access to course content.
How can teachers make content accessible to every student? A way to begin is to use a framework called Universal Design for Learning (UDL) in which teachers provide multiple ways for students to access course content, engage with it, and demonstrate their knowledge and skills, so that all students, including those with disabilities and with limited English proficiency, have equal opportunity to achieve. For example, videos need accurate synchronous captions so that students who are deaf have access. Another is that images also need a textual description for students who are blind.
We embed principles and practices of UDL in our professional development and consultations, and we also support teachers with technology and techniques to provide alternate means of access. We make sure teachers have the technology and skills to format text, create alternative text for images, or describe graphics with text for a screen reader. One of the most common needs for students with disabilities or limited English proficiency is more time in timed assessments. Student Accessibility Services and our Division of Digital Learning work together with faculty to ensure all students have equal opportunity to learn and achieve.
Amanda: UDL has overcome the stigma of achieving accessibility with alternative means of access for those with special needs only. UDL promotes the idea that all learners can benefit from alternative means of access, like Roslyn's example of the English Language Learner. A wider circle to draw than even UDL is inclusivity. Those practicing learning inclusivity acknowledge differences in socioeconomic background, ethnicities, gender, ideologies, age, as well as physical, learning, and psychological abilities, and they design/deliver learning to address all those differences with the goal of achieving equity (Sathy & Hogan, 2019). Accessibility taps into equitable learning.
Both of us are strong advocates for quality. We present at international conferences about quality courses and programs as well as fostering a culture of quality in online education via professional development.
At our own higher education institution, the University of Central Florida, we are consistently impressed with the dedication of the numerous professionals who work toward providing students with accessible learning opportunities. We coordinate with many professionals in offices that support this mission: Center for Distributed Learning, Faculty Center for Teaching and Learning, and the Office for Student Accessibility Services. Just within the Center for Distributed Learning, our iDev and LS&T teams collaborated to create the Universal Design Online Inspection Tool (UDOIT). Faculty can scan a course with this open-source application to generate a report identifying common accessibility issues and providing resources to address these with a U Fix It! button.
What is something the general public misses about equity and accessibility in educational or technology tools?
Roslyn: Increasingly more students are taking at least some online courses, and increasingly more of these students need alternative means of access, such as screen readers for text, captions for videos, or textual descriptions of images. In general, we are accustomed to teaching for an average student or a one-size fits all, and that approach misses the needs of so many. You may have heard of how in the 1950s, the U.S. Air Force measured more than 4,000 pilots on more than 100 dimensions of size to design a cockpit for the "average" pilot. But it turned out the average airman didn't exist, so the cockpit fit no one. In the same way, providing content in one format doesn't fit the learning needs of all. It may not even fit the learning needs of most. Presenting content in more than one format, such as with images and spoken words and written words, can help students make deeper and more permanent connections to content.
Even though it is essential that we provide captions for videos for students who are deaf and alternative text for students who are blind, students with these specific disabilities are not the only ones benefiting from these multiple representations. For example, students who must learn in a quiet environment may need to mute a video and read the captions if they're in the same room with others. Or students who are trying to comprehend a graphic image may be helped by a textual description. Studies have shown that having access to content in multiple forms benefits all students by helping them make more connections within and across concepts.
Amanda: I'd imagine that if any misperceptions exist about equity and accessibility in learning, it is that efforts to foster this somehow penalize "typical" learners. I do not know a single educator who issues a grade to a student as a result of another student's performance. If the techniques used raise learners' grades or increase learning outcomes, then that means the techniques worked. When equity is accounted for in the course design and technologies, the learning objectives remain unchanged; learners all matriculate through the same course; the course content remains intellectually challenging. Essentially, techniques are worked into the design so that content moves into greater awareness, and learning comes into increased focus for those of us with social, emotional, and physical needs.
Thinking about equity in education or technology, where and how can we improve?
Roslyn: Equity is a much larger question than accessibility in online education, but since I've focused on accessibility to this point, I'll maintain that focus. Tools to make online learning accessible are improving and becoming more easy and inexpensive to access, and there are great training and professional development resources available for teachers on demand. The area where we need to improve is making current and potential online teachers aware of the need for accessible courses so they can build accessibility into their courses from the beginning. Teachers are the ones responsible for ensuring their courses meet the needs of all students; however, it takes collaborative support of tech developers, accessibility services, teaching and learning centers, and digital learning centers to support teachers with awareness, tools, and skills to ensure accessibility for all students to online content.
Amanda: If we just go down the list of various learners we might encounter in our courses, we can think of how to create a learning environment with instructional technologies to address their learning needs. For instance, those with ADHD or those with learning disabilities may need to ask questions. If we are teaching over video conference, then we should keep the chat open, thereby practicing Universal Design for Learning. Answering any questions in the chat at certain periods during the lecture can provide clarification to all students, not just to those who asked. They may, too, need small doses of instruction at a time. Interspersing lectures with activities in short bursts and chunking online content positively impacts learning while assisting all students with manageable chunks of information and practice. Set an inclusive tone and build a community that appreciates diversity in all its forms. For each profile of a person we could imagine, we could design a learning environment via technologies to optimize their learning.
References:
CAST (2018). Universal Design for Learning Guidelines version 2.2. Retrieved from http://udlguidelines.cast.org
Mancilla, R., Frey, B. (2021, May 20) Professional Development for Digital Accessibility: A Needs Assessment [White paper] Quality Matters. https://www.qualitymatters.org/sites/default/files/research-docs-pdfs/QM-Digital-Accessibility-Professional-Development-WP.pdf
P.L.110-315, Higher Education Opportunity Act of 2008, Section 103, Additional Definitions (23) and (24), 122 STAT.3088. Retrieved from http://www.gpo.gov/fdsys/pkg/ PLAW-110publ315/pdf/PLAW-110publ315.pdf
Rose, T., (2016, January 16).When U.S. air force discovered the flaw of averages. Toronto Star
Sathy, V., & Hogan, K. A. (2019, July 22). How to make your teaching more inclusive: Advice guide. Chronicle of Higher Education. Retrieved from https://www-chronicle-com.eu1.proxy.openathens.net/article/how-to-make-your-teaching-more-inclusive/
U.S. Department of Education, National Center for Education Statistics. (2019). Fast facts: Students with disabilities. Retrieved from https://nces.ed.gov/fastfacts/display.asp?id=60#
WC3 (2019). How to meet WCAG (quick reference). Retrieved from https://www.w3.org/WAI/WCAG21/quickref/
---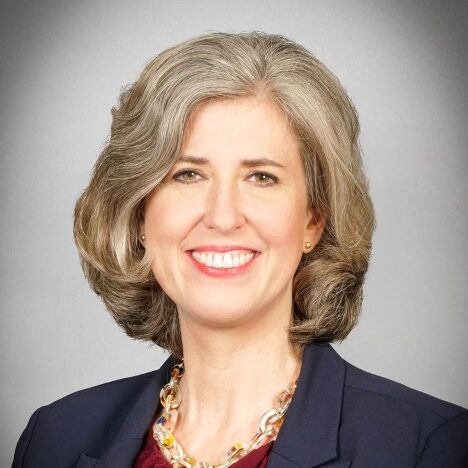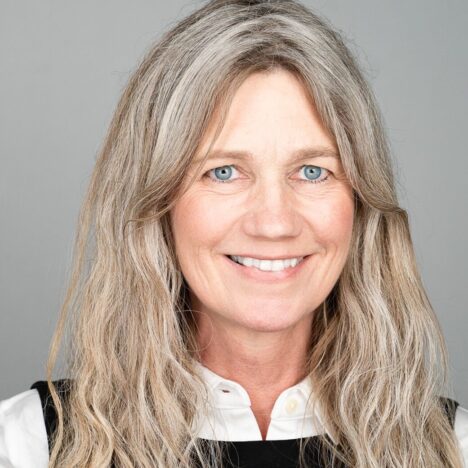 The American Consortium for Equity in Education, publisher of the "Equity & Access" journal, celebrates and connects the educators, associations, community partners and industry leaders who are working to solve problems and create a more equitable environment for historically underserved pre K-12 students throughout the United States.