Using Educational Technology for Good
By Jenni Torres

As a member of the educational technology community, I found Dr. Ruha Benjamin's book Race After Technology Abolitionist Tools for the New Jim Code (2019) to be a fascinating read. I recommend checking out her work and her videos.
Dr. Ruha Benjamin clearly explains that the assumption many of us hold – that technology is objectively neutral – continues to uphold systemically racist designs. I have been speaking about the power of asking ourselves, "Whose voices are missing?" so I was pleased to hear Dr. Benjamin make the same call on her TED Talk in Baltimore. She stated that if we "incorporate the insights and the experiences of people who see the world from many different angles," then we can redesign the world together (2015). The question is how we will see that voices are missing? How can we ensure that we are finding the missing perspectives?
Technology can be powerful, and as Spider-Man learned, "With great power comes great responsibility." (1962)
If we hope to use technology for good, we must confront the biases that have already made their way into algorithms, search patterns, advertising, and assessments. Consumers of technology (which is pretty much everyone these days) need to understand the backend details associated with the information they are receiving. Technology developers most certainly should find ways to uncover their blind spots, spot racist outcomes from designs, and correct existing racist patterns. We must be willing to dig into the messiness of social challenges (such as educating all learners) and break apart the raw reality of why the educational system serves some children better than others. We must look for long-term changes rather than short-term solutions.
Technology has the potential to significantly increase our ability to teach children
Not to replace teachers or remove the human factor, but to amplify the power of teachers to help children reach their full potential. Skill instruction and practice; identifying areas of strengths and weaknesses; supporting the creation of communities of learners; collaborating across schools, districts, and the world; these are all possible with technological advances. We can learn to harness the power of these tools to increase opportunities for all learners, but we cannot accomplish that goal without each other.
As we build the tools, we must simultaneously do the deep, demanding, challenging work of questioning our own biases, checking our assumptions, incorporating voices of others, sharing mistakes we make, and collaborating to design for all. If we do not learn from past mistakes, we will not create content to support all students. We must bring the voices of students and families into the conversation as we design solutions. Just as the curriculum can lack voices or perspectives, so can the design of technology solutions.
As we begin back to school this fall, let's all remember that we cannot make assumptions
We must ask children and families about the technology that works or does not work for them. Let's analyze how algorithms in software might be based on biases or false narratives. Let's audit the content we share with children to ensure broad, diverse, asset-based representation. Let's search for missing perspectives in the curriculum and missing voices in the creation. It will take all of us to question our own biases, to examine the prejudices of others, and to acknowledge when we may have previously done wrong bravely. And that's ok. Learning requires mistakes. So, here's to continue learning together as we strive to build the very best tools for children.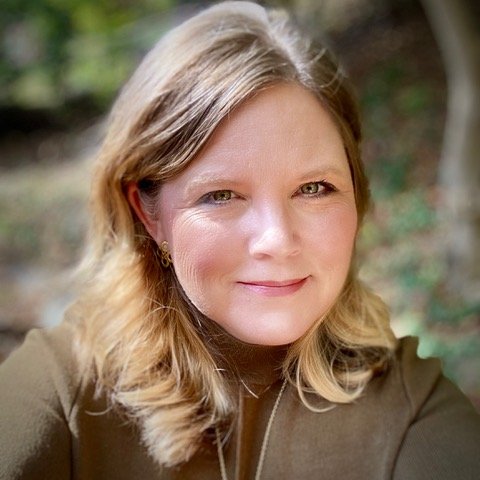 Waterford's SVP of Curriculum & Instruction, Jenni Torres, is a passionate curriculum designer and educator who manages the development of research-based content, correlations to standards, and creation of teacher and family resources. During fifteen years in the classroom, Jenni was selected by the U.S. State Department as a Fulbright Exchange Teacher for Uruguay and was awarded Teacher of the Year honors at the school, county and district levels. She has led the design of Waterford's new social and emotional learning curriculum and innovative Mentor app, designed to help parents engage more deeply and authentically with their child to learn social-emotional skills at home. Jenni earned her master's degree from the Harvard Graduate School of Education and her bachelor's degree from the University of Maryland, College Park. She is a proud military spouse and mother to three resilient, bilingual children including one child with special needs. She is currently working on her doctoral degree in educational policy and leadership at American University. You can connect with her on LinkedIn or follow her on Twitter.
The American Consortium for Equity in Education, publisher of the "Equity & Access" journal, celebrates and connects the educators, associations, community partners and industry leaders who are working to solve problems and create a more equitable environment for historically underserved pre K-12 students throughout the United States.