The challenge of the pandemic also presents an opportunity to rethink the way we design curriculum to meet the needs of all students.
By Jenni Torres
The COVID-19 pandemic created the need for creative responses to many educational challenges and obstacles. Learning at home provides an opportunity for families to be more engaged in their child's learning which includes interacting with the curriculum in more depth. The reality is curriculum reform is necessary if we want our children to learn from past mistakes and build the necessary skills to solve future problems.
Children, families, and communities have stories unique to their journeys, all within the broader context of history we share. This shared history can only be truthfully taught when we include all of our voices and perspectives. The youngest learners must understand their place in the world, the events that created current circumstances, and the consequences of past choices.
For too long, curriculum has presented children with an incomplete view of our shared past. We all need to use past lessons to replicate the good and avoid the pitfalls. Learning only one point of view does not provide the necessary context our students need to understand the truth about history and events, so we need to intentionally diversify the voices shared through learning resources and lessons. Our current crisis may be the opportunity to implement a new and more diversified curriculum, and use ESSER funding to make it happen.
Curriculum Must be Individual and Universal
As a result of the pandemic, the need not just for a curriculum that represents diverse viewpoints, but for a curriculum capable of serving individuals is undeniable and frankly, unavoidable.
In a recent webinar, Marion County School District Superintendent Dr. Kandace Bethea commented, "Right now we're talking about learning loss, we're talking about supporting learning recovery." She continues, "And when we look at that, the main thing is knowing exactly where students are. So many of our students have not had sound instruction from day-to-day since last spring."
"Intervention is the key, and so we have pushed a lot of the small group instruction, interventions where we have teachers pulling kids, working on their individual skills. But because the problem is so pervasive, we know that just teachers can't do it. And so we're relying a lot on research-based, digital curriculum that has shown that if you do this program with fidelity, then these kids are going to grow. Period. Regardless of what level the child is. Now their growth may be different, but growth will occur."
Just as students each have different learning experiences and opportunities that make their learning needs unique, we all live within our individual understanding of the world, and we need to acknowledge that alone we do not have a complete picture. Having a firm foundation of our particular context includes understanding that our story is not the only one with value and meaning. The pandemic has been an opportunity to recognize that people and communities experience events in different ways.
Developing a More Universal Curriculum
History and literature have gifted us with many opportunities to experience events from multiple perspectives. We can learn to develop a new understanding of how past generations lived through events and why decisions were made that impact our lives today. We learn who held power and the ways in which decisions favored those with influence. A simple exercise of looking at an event or a story from various perspectives teaches us to recognize the ways that one event may have been experienced differently.
In the United States, we have often shied away from including all perspectives in the historical or literary resources we share with children. However, if we want the next generation to have a more complete perspective than our own, we must invest in a curriculum that includes historically factual, well-rounded, comprehensive content. We must invest in a curriculum that both meets individual students where they are, and takes into account the perspectives of all students.
Developing a curriculum can be complicated as it requires designers first to question their own perceptions. Teams need to be able to recognize their blind spots and search out partners for the work. Developing the ability to see a situation from multiple viewpoints is a fundamental component of education and should be embedded in everything created for learners.
Children particularly need to see themselves positively represented in the content they learn, and they need exposure to stories from other perspectives. Providing learners with a chance to connect with a character who overcomes a significant challenge can build their own confidence to try new things. Seeing a wide range of characters solve problems can remind them that everyone can do great things and that they are not limited by race, gender, or nationality. Reading about challenges others face can help us recognize our privileges and become aware of obstacles that others may face—and even remove them.
Let's take the pandemic, which will soon enough be a unit on U.S. history, as an example. If curriculum writers were to design a series of lessons on the pandemic based only on their personal experience, we might learn a lot about the inside of their homes, their capacity for boredom, or how well they conserve hand sanitizer, but we would lose the big picture of this moment in time. Recognizing this bias means curriculum designers need to dedicate time to cross check their work and to find perspectives different from their own to include in the review.
An Opportunity
Building a curriculum that can more fully expose learners to various lenses must be a vital component of the development work. Yet even when curriculum developers explicitly seek out voices and experiences to add to the content, it won't be impactful without the support of educators and families who can complement content with conversations. We all need to practice having courageous conversations about varying perspectives and painful experiences that are part of the history we share. We often teach children that mistakes are acceptable as long as we learn from them. It is time that, as educators, parents, and policymakers, we learn from past mistakes and begin to include the voices that have been historically absent from our bookshelves and history books.
Every challenge is an opportunity, and the pandemic is no exception. If, like superintendent Bethea and educators all across the country, you find yourself looking for new resources, new educators, or a new curriculum designed to meet the needs of individual students, perhaps it's a good time to look for a curriculum that also reflects the experiences and perspectives of all students.
To help you focus on the quality of curriculum or other resources you may need, rather than the price tag, we've put together this free guide to help you get the most out of your ESSER II funds.
---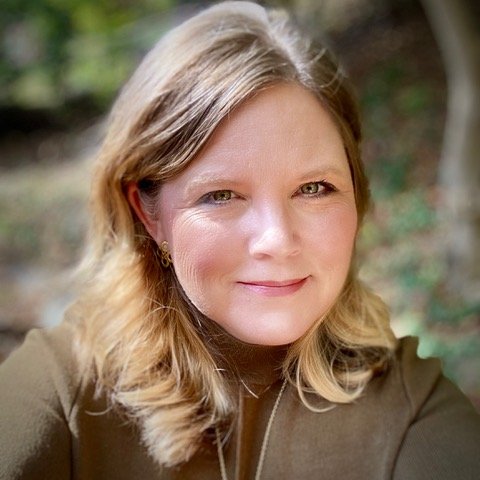 Waterford's VP of Curriculum, Jenni Torres, is a passionate curriculum designer and educator who manages the development of research-based content, correlations to standards, and creation of teacher and family resources. During fifteen years in the classroom, Jenni was selected by the U.S. State Department as a Fulbright Exchange Teacher for Uruguay and was awarded Teacher of the Year honors at the school, county and district levels. She has led the design of Waterford's new social and emotional learning curriculum and innovative Mentor app, designed to help parents engage more deeply and authentically with their child to learn social-emotional skills at home. Jenni earned her master's degree from the Harvard Graduate School of Education and her bachelor's degree from the University of Maryland, College Park. She is a proud military spouse and mother to three resilient, bilingual children including one child with special needs. She is currently working on her doctoral degree in educational policy and leadership at American University. You can connect with her on LinkedIn or follow her on Twitter.
The American Consortium for Equity in Education, publisher of the "Equity & Access" journal, celebrates and connects the educators, associations, community partners and industry leaders who are working to solve problems and create a more equitable environment for historically underserved pre K-12 students throughout the United States.