Jhone M. Ebert brings a heart for equity, a collaborative spirit, and transformative leadership to everything she does. She puts these qualities to work each day in her role as Superintendent of Public Instruction for Nevada, where she works tirelessly on behalf of Nevada's nearly 500,000 students and its 750 schools.
An equity champion, Ms. Ebert has rooted her career in the belief that the work is unfinished until every single child has a clear pathway to thrive in school and life. As State Superintendent of Public Instruction, her proudest accomplishment is Nevada's innovative and responsive COVID-19 recovery efforts, which enabled Nevada's districts to successfully adapt to deliver distance education and prepare for safe school re-openings. She has also successfully revamped Nevada's 54-year-old funding formula, replacing it with a formula that allocates resources in a more equitable, student-centered way.
In response to the COVID-19 Pandemic, Ms. Ebert and her talented team launched a series of partnerships, funded in part by community partners such as Nevada Gold Mines and under the umbrella of the Nevada Digital Learning Collaborative (NvDLC), to support educators and families in providing and participating in distance education across the State. The Access, Compliance and Equity team recently spoke with Ms. Ebert about the NVDLC and its impact. Read on below to learn more.
In March of 2020 at the onset of pandemic, the Nevada Department of Education launched the Nevada Digital Learning Collaborative (NvDLC) as part of an investment in high-quality digital content and distance learning resources. Can you give an update on the impact of this program has had on teaching and learning in the state?
The NvDLC website was launched on July 14, 2020, in response to school building closures. The website offers a robust library of more than 200 free resources in a number of formats including books, webinars, and videos. For educators, the NvDLC offers professional learning, high-quality curricular materials, and instructional strategies to help them meaningfully connect with students and families in a virtual learning environment. For students and families, it provides support for digital learning, including a translation option to support students and families whose native language is not English.
Since its launch, NvDLC content has been viewed over 53,000 times by more than 15,000 visitors. During its first year, with the support of educator experts in remote learning known as Digital Ambassadors, over 200 artifacts, including podcasts, video chats, how-to guides, webinars, and live panel discussions were published on the NvDLC website. The group also hosted two digital learning summits and seven panel discussions throughout the 2020-21 school year.
We are proud that the NvDLC has created a place for all Nevada educators to collaborate on teaching and learning and for families to be empowered to support their child's success during this challenging time. It has provided resources and tools for educators, students, and families as we are all true partners in this new world of learning. And, it has removed emphasized access, equity, diversity, and inclusion.
The NvDLC was a component of your effort to improve equity and access to digital resources in the state. Can you share the impact NvDLC has had on equity and access in Nevada? What are some of the success stories, from an equity perspective?
The NvDLC has enabled equitable access for all Nevada educators, students, and parents and families to professional learning courses, curriculum, and instructional materials. It has also been an important support for districts facing teacher shortages by providing them with course access and resources for educators who may be teaching out of their field as well as substitute teachers.
In tandem with the work around the NvDLC, getting students connected to the internet was a priority issue for the state to tackle. Connecting Kids, a bipartisan public-private coalition with the goal of connecting every K-12 student and helping to close Nevada's digital divide, became a priority of Governor Steve Sisolak's COVID-19 Private Sector Task Force in summer 2020. In partnership with the Governor's COVID-19 Task Force and the Nevada Department of Education, Communities in Schools Nevada, the Elaine P. Wynn and Family Foundation, and the Public Education Foundation led the way on this initiative.
By January 5, 2021, Connecting Kids confirmed that we had successfully provided a device and internet connection to every student in the State who was participating in distance learning.
In addition to large urban districts like Clark County, I know that Nevada has a significant number of rural students. Have you heard any feedback from rural educators on the NvDLC? How is this specifically helping to improve educational equity for rural students?
Yes – 15 of Nevada's county school districts are considered rural, in addition to the remote rural areas in our large districts, Clark and Washoe. For rural educators, the NvDLC has provided access to courses, materials, and professional learning in both quantity and quality.
One educator from our rural district recently shared with us that "the NvDLC has given me a place to ask questions and find informational videos on tools like Nearpod. I also have subscribed to the YouTube channel and bookmarked it for references."
The more resources we can provide online and the more comfortable we are able to help teachers, students, and families become with remote learning, the more opportunities we have to bring a breadth of educational opportunities to rural students. In a rural setting, there may be only a handful of students interested in taking specific materials or coursework. By having access to NvDLC, the opportunities are made available to all students regardless of zip code. This includes world languages and advanced coursework.
A lack of professional learning for educators can have an impact on educational equity. How has Nevada sought to address the issue of improving professional learning for all teachers?
In our work at the Nevada Department of Education, we have prioritized offering differentiated professional learning for teachers throughout the State. In fact, "Access to high-quality professional development for educators in addressing learning loss" is one of our eight priorities for Federal Relief Funding.
We have worked hard to ensure our educators, school and district leaders, and staff have many opportunities, timeframes, and means by which to access professional development. It is our priority to make sure that no barriers – time, scheduling, money, or otherwise – stand in the way of our educators receiving the professional development and support they need.
There are several ways we offer professional learning to our educators in an equitable way, both in real-time and on-demand:
The NvDLC has become a helpful hub for educators and is packed with professional learning opportunities.
Our professional learning calendar which has even more opportunities for educators, and a professional learning catalog where all educators in Nevada can access on-demand learning sessions.
We also host monthly webinars on equitable access, monthly book studies to explore blended learning, and weekly support sessions for educators with the opportunity to schedule 1:1 support sessions with experts.
We have a discussion board monitored daily to support educators' immediate needs and questions.
Our Regional Professional Development Programs (RPDPs) are State programs offering professional development focused on the content teachers teach, how they teach it, student performance, and changes in instructional strategies that result in increased student achievement.
We have also made an effort to coordinate with strategic partners and expand professional learning opportunities. These types of partnerships ensure our educators have no-cost professional development opportunities and provide tangible skills for working with today's technology. A few examples are listed below:
Discovery Education offers professional learning events twice a month on important, timely, and responsive topics for our educators.
We recently announced that Google is providing 10,000 Certified Educator Level 1 vouchers at no cost to support Nevada Educators.
We partner with NWEA to offer several professional learning opportunities each year, available for credit hours.
Canvas, our Learning Management System, has been integrated Statewide for our educators to access professional development as well as high-quality instructional materials and curriculum through a single sign-on.
It's also important to note that providing professional learning to educators is a key factor in enabling them to offer equitable education for each and every one of our children. We focus on providing professional learning that empowers our educators to care for the whole child – including the social-emotional and mental health needs of our students. One meaningful resource to this end is our Social, Emotional, Academic Development Center, or "SEAD Center." The SEAD Center is a free resource for all Nevada educators which provides supports for your mental health and well-being and offers a virtual support system and Statewide community of educators. Educators can enroll for free for online trainings and support.
Among the resources Nevada has made available to all students are edtech resources like Canvas, myON, and Discovery Education. Have these resources been well received? What role do private sector partners play in this work? Any lessons you can pass on to school systems working with corporate partners like these?
Our educators and school district leaders are appreciative of any resources which can enhance their classroom instructional approaches or increase efficiencies.
Overview of resource usage:
Canvas:
15 of 17 districts implementing Canvas with all Educators (24,330 total educators)
40 charter schools implementing Canvas with all Educators (2266 total educators)
237,000 students using Canvas in Nevada
MyOn:
772 Schools
513,348 Students
17 Districts and 55 Charters
May 2020 – September 2021:

Books Accessed 7,044,800
Books Finished 2,787,130
Minutes Read 63,088,347
Discovery Education:
747 total public schools accessing and using (district and charter schools)
241,483 total number of students in Nevada
17,540 teachers and admin using
Total number of resources used by teachers: 1,083,982
Nevada Digital Learning Collaborative:
Over 300 resources for educators, families, and students
Over 70,000 views
18,000 visitors
77 Countries have visited
NDE YouTube Channel Subscription increased by 200%
We have been fortunate throughout the pandemic that we have formed public-private partnerships where partners came to us and asked, "What do you need?" There were no assumptions or directions about what anyone thought was best – we all were ready to do whatever was in the best interest of kids.
In this work, our private partners offer long-term support, ideas, and perspectives on how to engage and re-engage our stakeholders on an ongoing basis. For instance, myON has worked with us this month to release a Hispanic Heritage Month reading list, allowing us to connect the tool with a timely world moment for teachers to use in the classroom and/or families to use at home.
A lesson to pass on is that I would recommend reaching out to peers that are implementing similar solutions to you to scale best practices or maybe peers that are leading in certain areas so you can learn from their experience. For example, there are multiple states using the same learning management tool (Canvas). We are in ongoing discussions with Canvas about how we can share courses, content, and resources and amplify the work of our educators among states. This approach has helped us cut down on duplicative work and has been mutually beneficial state-to-state.
I would also recommend you find ways to integrate your work and resources together to act as a cohesive unit. We are currently in the process of developing a "Comprehensive Digital Learning Guide" which will focus on connecting digital learning pedagogy to the many resources and tools offered. This Guide has been designed by staff experts in standards, school improvement, inclusive education, and other key components of modern education. It is anticipated to be launched in Fall 2021 and will be accompanied by a robust professional learning effort. Our goal with this effort is to avoid having our resources live in silos on their own, but to have them connected in a way that is useful and supportive for our educators.
Finally, it is important to keep in mind that we are at an unprecedented moment in time – the pandemic and its impacts have never before been experienced. Nobody has all of the answers, so you must be willing to try new things and "fail forward" when necessary.
As you began to leverage the resources of the NvDLC to improve access and equity statewide, what was your biggest surprise? Were there any lessons learned that you can share with readers?
We have learned several lessons throughout our work with the NvDLC:
Digital learning is not taking the place of face-to-face learning, but we must ensure our students receive the skillsets necessary to be future-ready and globally prepared. We live in a technological, global society that is evolving faster than we can keep up, and we have to evolve our approaches to make sure our students are competitive and prepared for whatever future they strive to move toward.
We still have infrastructure needs throughout Nevada and need to ensure all stakeholders have access to the internet on an ongoing basis.
Educator readiness to lead instruction remotely is extremely varied; many educators were not prepared to integrate blended or digital learning in daily instruction.
We can no longer be afraid of innovation or shy away from risk-taking. Our actions, preparation, and policies need to be reflective of 2021 and beyond – and we cannot be afraid to move away from the "normal" of the past. This is how we will progress and reimagine education overall.
---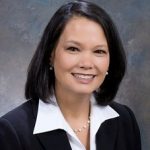 Jhone Ebert is the Superintendent of Public Instruction for the Nevada Department of Education. A lifelong educator, she began her career as a math teacher, later working as chief technology officer and chief innovation and productivity officer in Clark County School District, and as Senior Deputy Commissioner for P-20 Education at New York State Education Department. During her tenure, graduation rates increased, and achievement gaps closed. Superintendent Ebert champions equity and accessibility, seeking to close opportunity gaps and narrow the digital divide. Through the COVID-19 pandemic, she has worked to provide support and flexibility to districts and schools, while ensuring that vulnerable students receive the services they need, including nutrition services, broadband and devices, special education services, English learner supports, professional development for teachers, and social-emotional supports and resources for all community members. She was appointed by Governor Steve Sisolak effective April 2, 2019, and in her role, oversees 17 diverse school districts ranging from Clark County, the nation's fifth largest district, to Esmeralda County, with an average student enrollment of under 100 students, and the State Public Charter School Authority.
The American Consortium for Equity in Education, publisher of the "Equity & Access" journal, celebrates and connects the educators, associations, community partners and industry leaders who are working to solve problems and create a more equitable environment for historically underserved pre K-12 students throughout the United States.