By Ginger Abbot
Malala Yousafzai said, "One child, one teacher, one book, and one pen can change the world."
It's true — all it takes is one teacher to make a difference in a student's life. Educators help students grow intellectually and personally. They accomplish this by imparting knowledge to their students, supporting their academic achievements, and helping them reach their potential. Teachers serve as mentors in an academic setting, but they are undervalued in society. That's no secret — but that should not impact the important role they play.
One of many important measures teachers need to take today is creating conducive and equitable learning environments for LGBTQ students. All students should be offered the same learning opportunities. However, ensuring each student feels valued and safe in the classroom is no walk in the park. Teachers can do this by limiting instances of bullying and discrimination and encouraging inclusivity — but is this enough?
Students benefit the most when teachers value inclusivity and diversity in their classrooms. More Gen Z children are coming out as members of the LGBTQ community. To practice inclusivity and acceptance, teachers should be aware that their students may identify as LGBTQ and take the right measures to support them.
Here are some ways to create a safe learning experience for LGBTQ students in classrooms.
1) Consider Pronouns and Gender-Specific Language
As students enter their classrooms for the first time, teachers should always ask for preferred pronouns when taking attendance. It's crucial for LGBTQ students to feel respected in their gender identity.
When taking attendance on the first day, make sure to pronounce students' names correctly and ask, "What are your preferred pronouns?" This allows students to share which pronouns they feel comfortable being called. Common pronouns used are:
She/her/hers
He/him/his
They/them/theirs
Ze/zir/zirs
Although pronouns are not limited to this list, remembering to use them for LGBTQ students can make them feel seen and respected for their identity.
2) Representation in Curriculum
Regardless of the subject they teach, teachers work hard to create an engaging curriculum for their students. Learning about new topics and staying up with current events is what keeps students interested.
When creating a curriculum, acknowledge the perspectives of students. Each student has a unique background and personal interests that may contribute to their insights. A student's sexuality or gender can play a role in how they learn information.
If a teacher contributes to heterosexism, it can leave students feeling alienated or disconnected from students that identify as cis-gendered or heterosexual. By incorporating material into a curriculum that shows positive representations of LGBTQ people, students can find role models and relate to stories better, leading to higher engagement on their end.
Students experience highs and lows throughout their day that can affect their learning. The last thing a teacher wants is their student to feel disengaged because the material they're learning perpetuates heteronormativity.
3) Act as a Resource
In addition to their curriculum, the teachers themselves provide a plethora of information to their students. Teachers can use their own life experiences to help them teach a class and relate to students on a more personal level. Support LGBTQ students by sharing appropriate resources with them. There are numerous sources available online — some that range from quick LGBTQ facts to crisis and suicide prevention hotlines. These resources let LGBTQ students know they're able to go to a teacher in times of need. Instead of just sharing resources, become one.
The Trevor Project found that 40% of LGBTQ youth considered suicide in 2019. Protecting LGBTQ youth falls on the adults who care for them, including parents or guardians, family members, and teachers. Fostering a caring environment for LGBTQ individuals to thrive in can reduce this number.
Creating an LGBTQ-Inclusive Classroom
There's a negative stigma around teaching young children about gender and sexuality. Some find it inappropriate for adults to bring up these topics, as they may not be relevant yet. But the only way to see a change in the acceptance of LGBTQ youth is to start the conversation early.
Exposing children to the diverse world we live in benefits them — they learn to live with empathy and see the value in respecting others. Also, children will feel more willing to address their own identity and orientation later on in life because of this early intervention.
Despite the controversy over this, the positive impact of bringing this conversation into the spotlight makes it all worthwhile.
---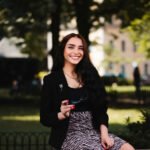 Ginger Abbot is an education and learning writer. Read more of her work on Classrooms.com, where she serves as Editor when she's not freelancing.
The American Consortium for Equity in Education, publisher of the "Equity & Access" journal, celebrates and connects the educators, associations, community partners and industry leaders who are working to solve problems and create a more equitable environment for historically underserved pre K-12 students throughout the United States.