By Ginger Abbot
With the incoming Biden administration, many industry professionals feel renewed hope about the future of educational equity in America. It remains uncertain what changes will occur, but several experts hope the incoming president will address many of the issues creating hardship for disadvantaged populations.
Where is America with educational equity, and how can it improve? Here are five problems and potential solutions to watch in the coming months:
1) Addressing Remaining Technical Disparities
If COVID-19 illustrated disparity in education, perhaps nowhere were the discrepancies starker than in technology access. Students with personal computers and high-speed internet access nevertheless struggled to adapt to the brave new online learning world. However, those without these advantages often had to overcome the hurdle of obtaining the essentials before they could even begin class.
About two-thirds of educational leaders in low-income districts reported that technology access was a "major" hurdle, compared to only a fifth in more affluent areas. While many schools made a mad scramble to distribute items like Chromebooks, the wait for supplies put some learners at risk of losing valuable seat time. Without immediate access to the technology or resources required for distance learning, many students faced challenges not only to building a distanced class community, but to accessing daily education in the first place.
With the shift to online learning, the future of educational equity will force districts to reallocate funds to ensure all students have devices like laptops. However, that won't solve the problem of those lacking internet access. Many have argued that broadband should become a public utility, and perhaps left-wing pressure on the administration will make this vision a reality.
Students in rural areas often struggle with internet access. However, the Starlink satellite program launched in November of 2020, with several regions coming online in late January and early February in 2021. Teachers can encourage learners and their families to sign up for beta testing if frequent outages disrupt their educational experience.
2) Reversing the Shift Toward Privatization
While private schools may have benefited with Betsy Devos as Education Secretary, public schools felt the strain. Developments such as for-profit charter schools create the illusion of choice, but the reality is that they are off-limits to those without the means to attend. Furthermore, public charter schools often fail to locate themselves in communities with the greatest need.
As resources get diverted to these entities, public schools go without needed supplies and infrastructure. Experts remain hopeful the Biden administration will put the needs of disadvantaged and minority children first by supporting initiatives that expand public choice in low-income areas.
3) Increasing School Health Personnel and Anti-Hunger Efforts
You might have fond memories of going to the school nurse when you got cut on the playground. Tragically, less than half of all schools had a full-time nurse on staff during the 2011-2012 school year.
As the U.S. remains the only industrialized country to fail to extend health care coverage to all citizens, these professionals serve as vital liaisons between children, parents and doctors. While a child's caregiver might misinterpret COVID-19 symptoms as allergies, school nurses can advise them when they should keep their young one home — but only if these nurses are available.
Food insecurity is at a record high in America. Pandemic job loss has led to food bank lines stretching as far as the eye can see. Fortunately, President-elect Biden has pledged to boost the Supplemental Nutrition Assistance Program (SNAP) benefits, which will help many families keep food on the table.
School breakfast and lunch programs keep many students from going to class hungry. Continuing these programs — even when children switch to distance learning — is vital to providing the calories and nutrients millions need to thrive.
4) Expanding Services for Students With Disabilities
Students with disabilities continue to face challenges with access. In terms of how to improve educational equity, it is critical that this population not be left behind in the changing landscape.
For example, students with visual impairments need screen readers to learn online. In September of 2018, the Department of Justice confirmed that the Americans With Disabilities Act (ADA) applied to websites but has yet to issue regulations defining compliance.
Another area for equity improvement lies in building accessibility. Currently, facilities built before 1977 must comply with ANSI 77 standards, while those constructed after 1991 or 2012 fall under ADA 1991 and ADA 2012. In many regions, older structures may still lack ramps for those who use wheelchairs.
5) Enhancing Teacher Professional Development
During the pandemic, many teachers scrambled to modify their lesson plans for the virtual environment. Schools should devote in-service time to teaching educators how to succeed while using this medium.
Another professional development trend involves micro-learning. Instead of devoting full days to in-service learning, schools provide access to manageable pieces of information that relate directly to their classroom needs. Districts can use this method to avoid excessive early dismissal days by adding planning periods for teachers to meet their ongoing educational requirements.
The Future of Educational Equity in America: Continued Improvement
As the future of educational equity in America continues to unfold, many feel hopeful about the future of the new administration and educational policies. Here's to hoping that 2021 and beyond will lead to the changes we need — to provide all students with well-deserved equal access to tools for success.
---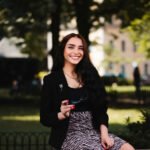 Ginger Abbot is an education and learning writer. Read more of her work on Classrooms.com, where she serves as Editor when she's not freelancing.
The American Consortium for Equity in Education, publisher of the "Equity & Access" journal, celebrates and connects the educators, associations, community partners and industry leaders who are working to solve problems and create a more equitable environment for historically underserved pre K-12 students throughout the United States.